FINALLY got all my recent pictures uploaded so that I can share with you. Not having a laptop has proven a bit inconvenient, but life goes on.
When I left you last, I told you about the Roma-Siena game. Here are some pictures!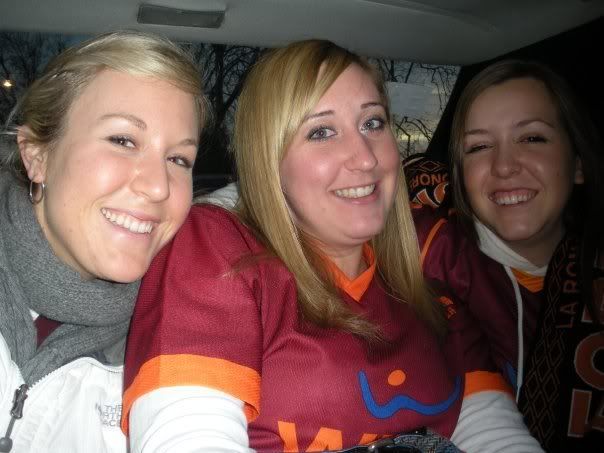 In the cab on the way over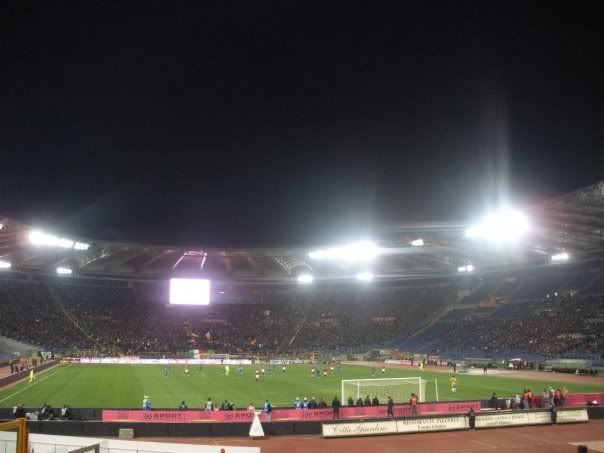 The night game was so cool!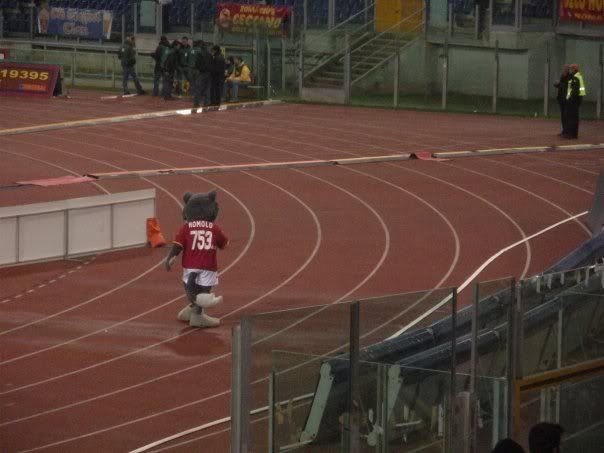 She-Wolf mascot!
Last Monday, we went to the Vittorio Emmanuele monument for our site visit. It is the largest civic monument in the world, commemorating the first king of unified Italy, Victor Emmanuel.
The monument
Tomb of the Unknown Soldier...they have one too I guess.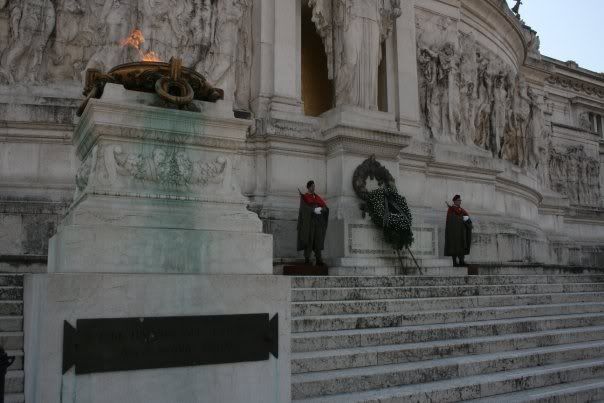 Eternal flame. Profe told us that once, a bunch of Mexican soccer fans, um, relieved themselves on the flame and put it out. .....OOPS! Score another point for rowdy soccer fans...
Vittorio Emmanuele equestrian statue. Apparently it's so big that 21 people lunched inside of it before it was placed up there. Don't know if I buy that..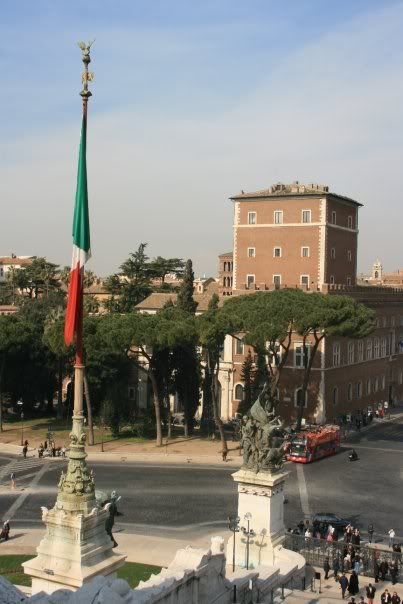 View of Piazza Venezia from the first level.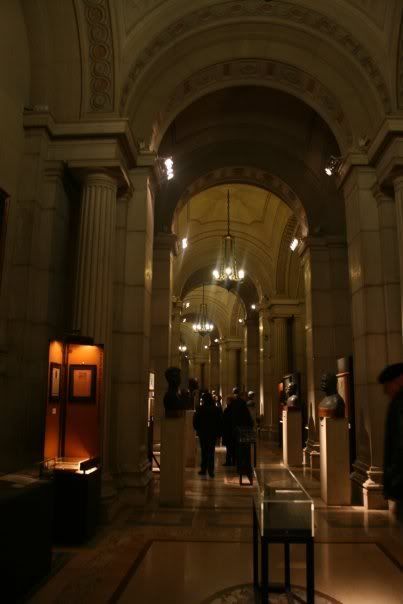 Risorgimento museum
Then we got to go up to the top level...and the views were amazing.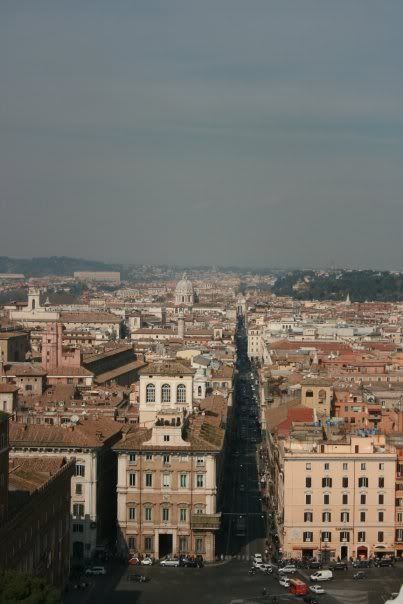 Bella Roma!
Colosseum and Roman forum!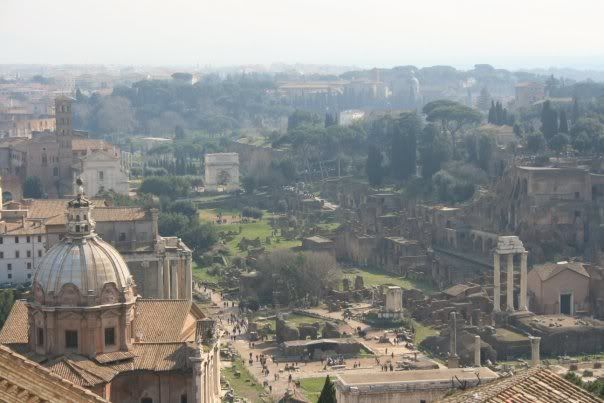 Close-up of the forum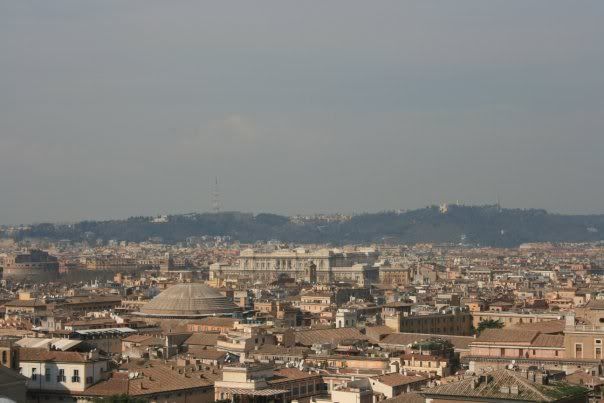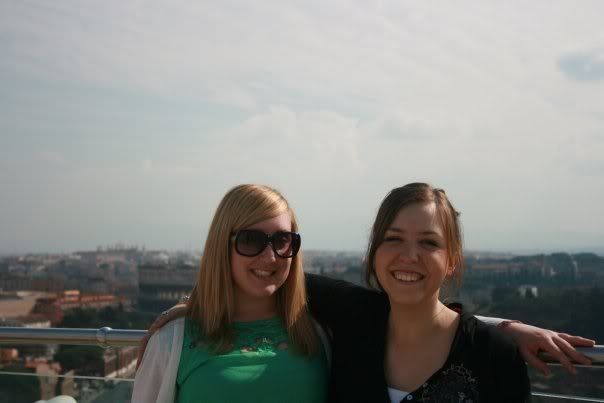 Christine and me
On Tuesday, we went to E.U.R. It is in southern Rome and was built by Mussolini as a sort of "world's fair of Fascist architecture."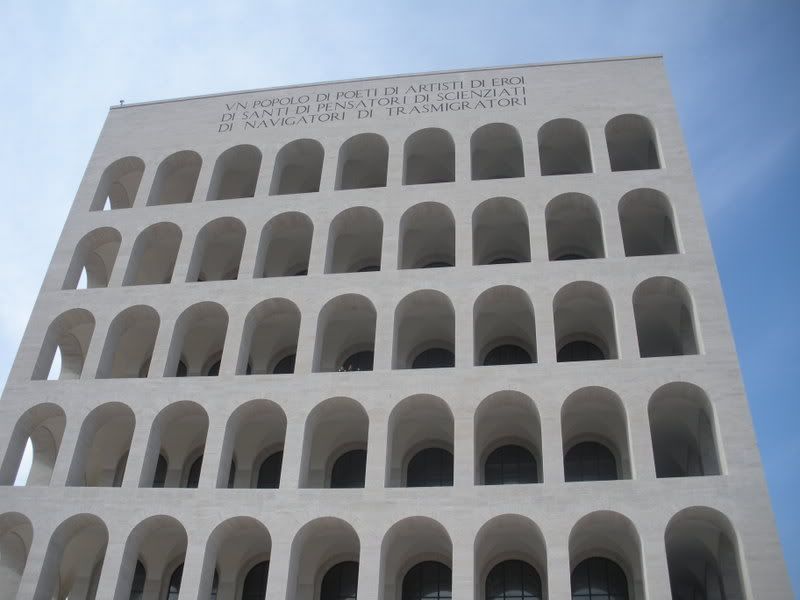 This building is called the Square Colosseum. There are 9 arches across and 6 arches vertically, supposed to represent B-e-n-i-t-o (6) M-u-s-s-o-l-i-n-i (9).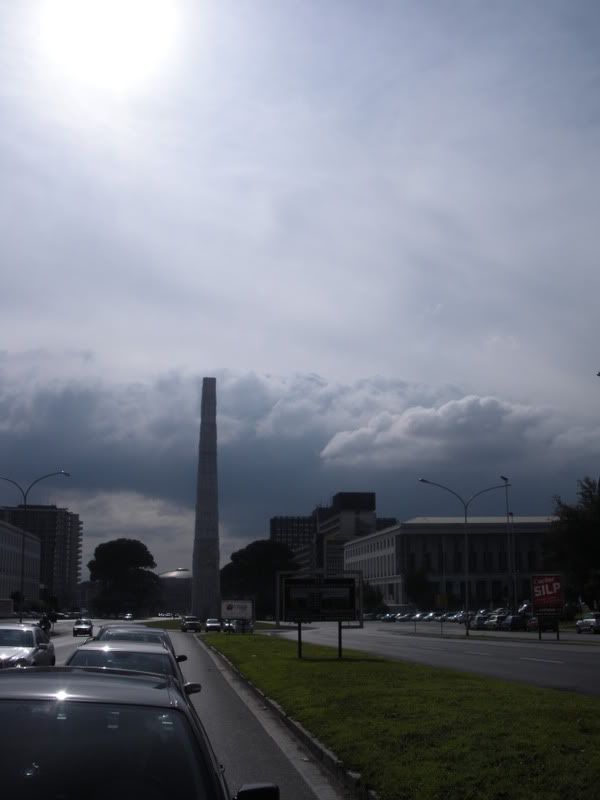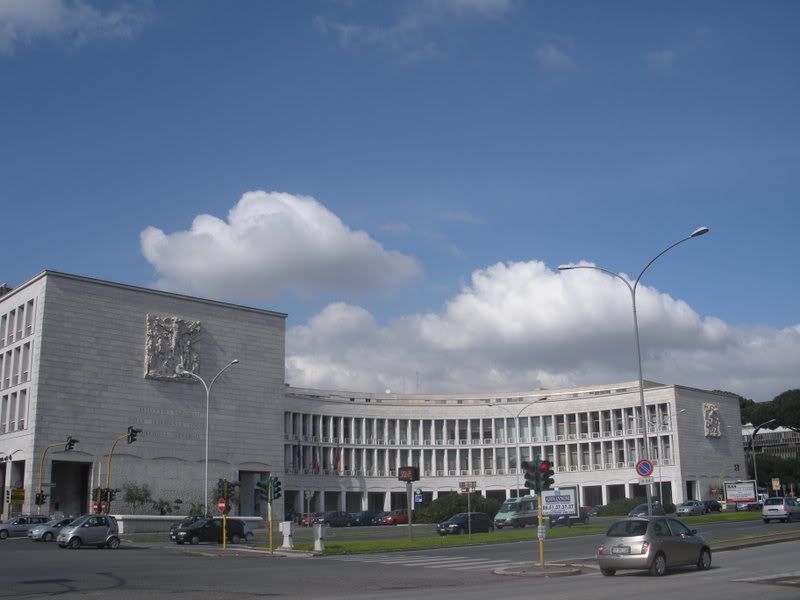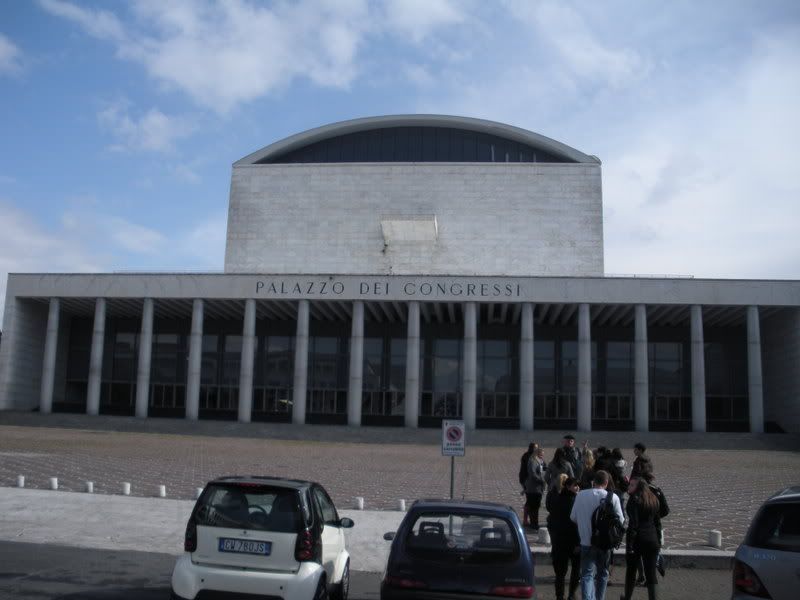 This building is the Fascist version of the Pantheon.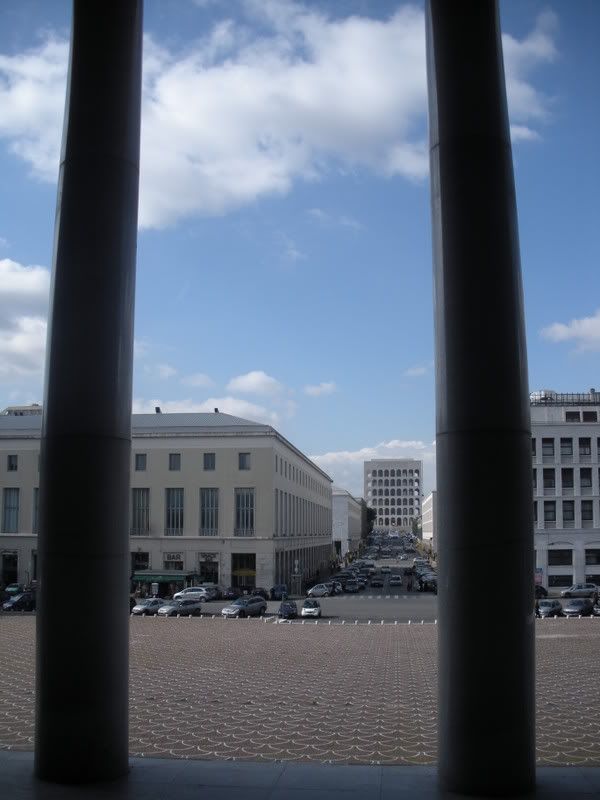 Looking out over Piazza John F. Kennedy (all the streets and piazzas in E.U.R. are named like this, after famous people and sciences) towards the Square Colosseum.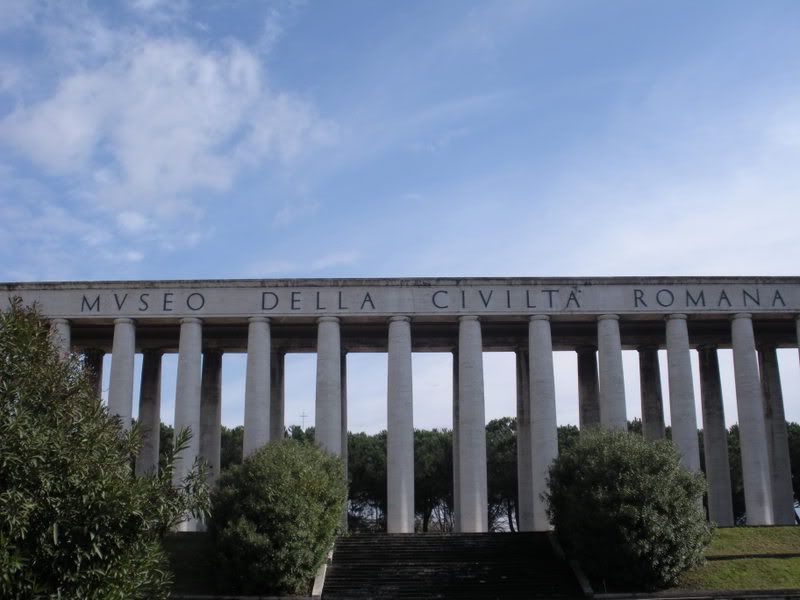 Then we went to the Museum of Roman Civilization.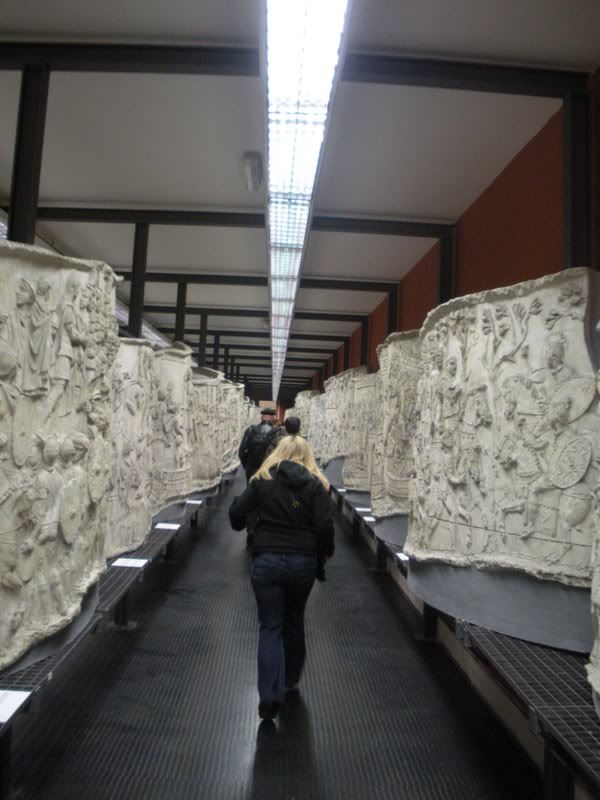 Plaster casts of the reliefs on Trajan's column.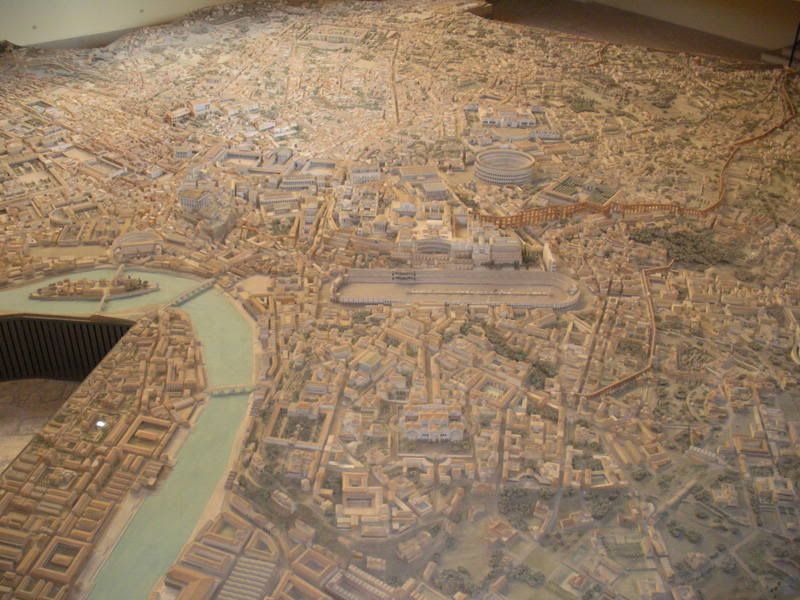 Scale model of Rome!!!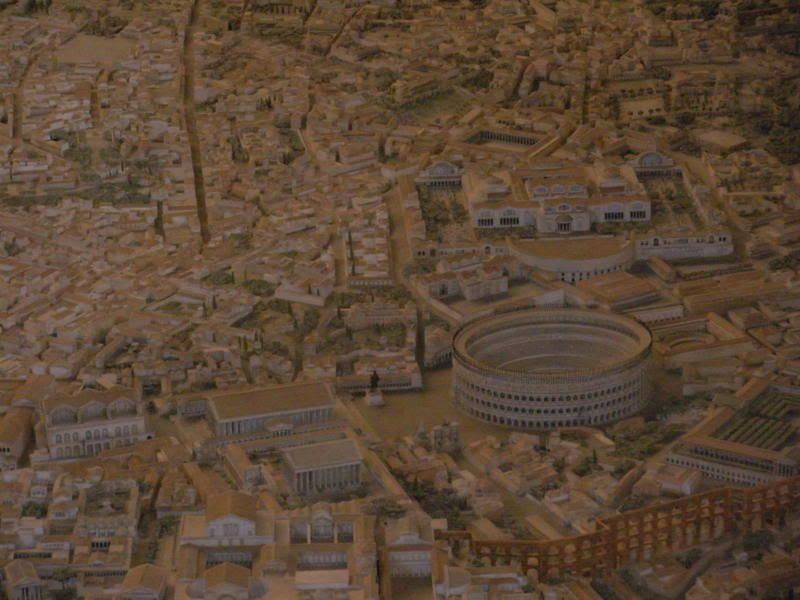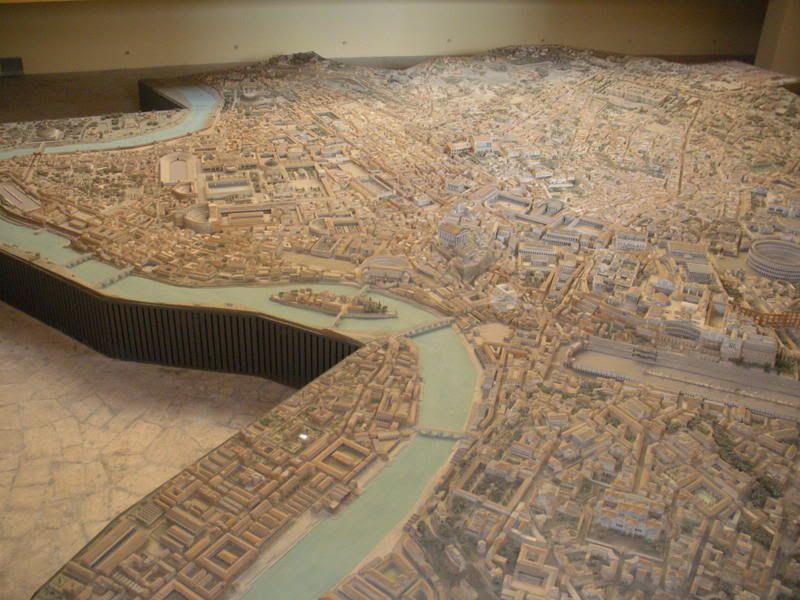 So cool.
Tuesday was Mardi Gras, so the girls and I went out to celebrate!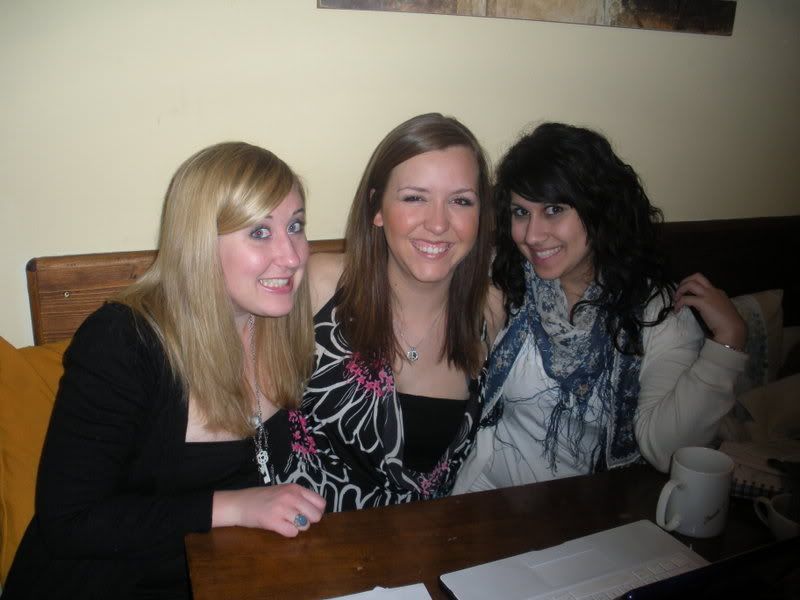 Me, Christine, and Sam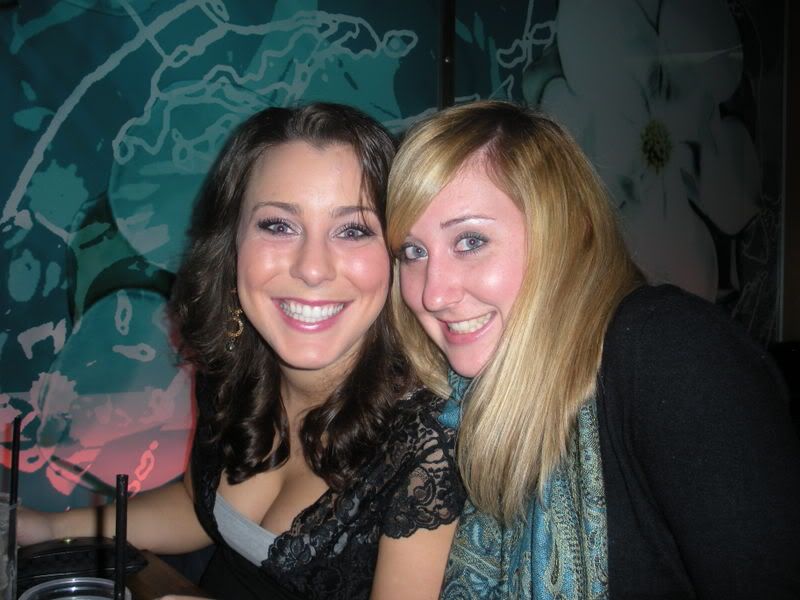 Me and Ashley-Rose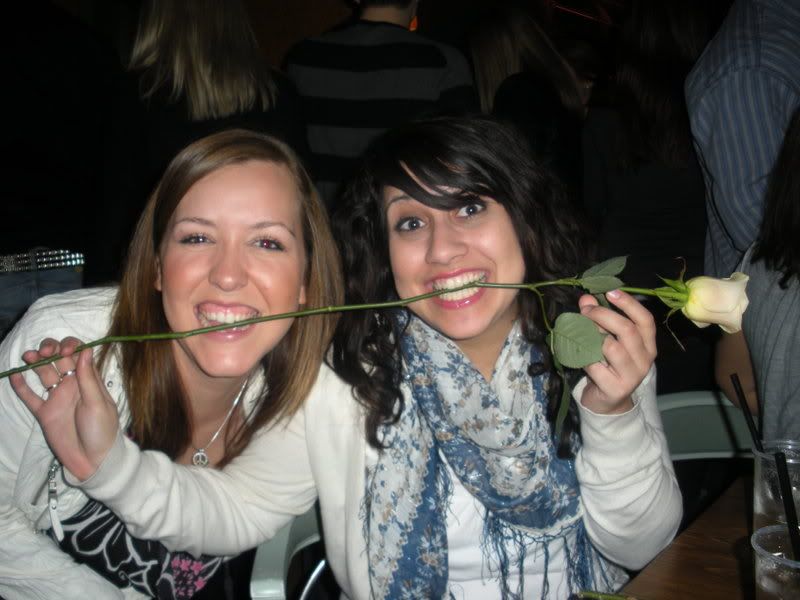 We got roses :)